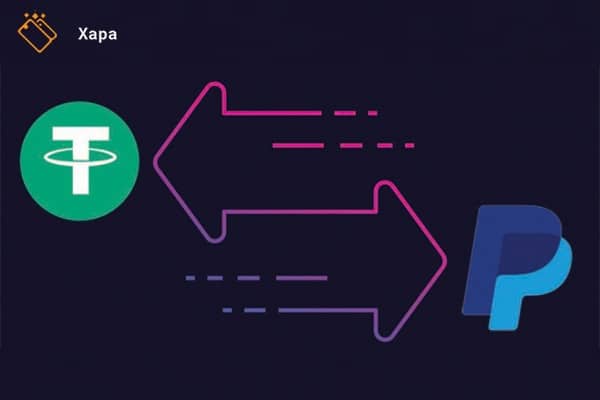 Nowadays, so many traders have concerns about finding the right way to buy tether. Not only traders but also many people want to know more about tethers and learn how to work with it. Stay with us to know all about tether.
If you want to decide on how to buy tether coinbase or find the tether price ; first you need to know all about it. Tether, symbolized by the USDT, is a stable coin that, unlike many other digital currencies, has a relatively constant value. The value of each Tether is almost always equal to about 1 US dollar, as the founders and operators of the Tether network claim that they have always set aside one dollar for each Tether.
What Are the Benefits of Buying Tether?
The use of tether is primarily a matter of buying and selling digital currency for traders internationally which means you can buy tether in Canada, get your tether in turkey, trade with tether in India or transfer you tether in Dubai. One of the uses of the tether is its low-cost money transfer for commercial purposes due to its constant price against the dollar.
The constant value of the Tether helps us convert our digital currencies to Tether in times of downturn and avoid losses due to lower Bitcoin prices.
Should I Buy Tether?
Tether has a high level of trust among large exchange offices. Tether traders do not seem to be too worried about their money, given the tough US and Hong Kong laws that IFINX is required to follow. The USDT, which was initially at the very bottom of the digital currency market, has been one of the top four digital currencies in terms of market value, with its steady performance over the past few years. Therefore, it seems logical to buy tether to keep up with the world's latest financial changes. Now we need to answer one big question: 
How to Get Tether Coin?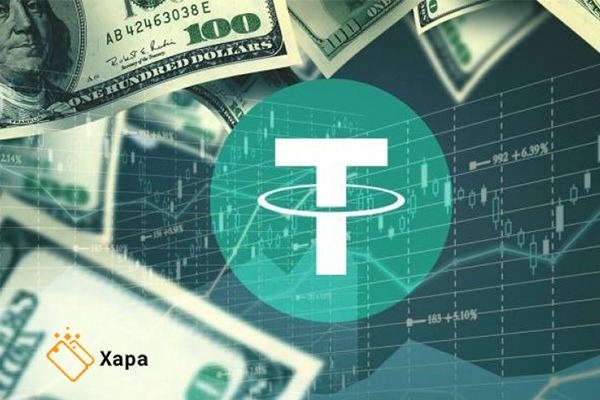 USDT can be purchased in a variety of ways. Many people, however, find that buying it through a reputable global exchange is the most convenient choice. Keep that in mind that people can buy tether online easily and effortlessly. In most countries, it is also possible to buy tether with debit card; however, some tend to buy tether with paypal. There are many available options and certain steps to buy tether that we are going through.
Start with Creating an Online Account.
To buy or sell any form of cryptocurrency, the first move is normally to open an account with a broker who offers market access for the coin or token you like. This will be very helpful for those who want to buy tether anonymously. Since a crypto broker is allowed to buy and sell coins on your behalf, they operate in a similar way to stockbrokers.
Your trading experience will be determined by the broker you select. 
Go Out and Get a Wallet.
After you've decided on a broker and opened an account, you'll need to decide on a wallet. A private wallet is a service or physical device that gives you a collection of private keys to store your coins or tokens securely. The two most popular forms of cryptocurrency wallets are Hot wallets and cold wallets. Hot wallets are digital cryptocurrency wallets that are linked to your computer or smartphone. To give you access to your coins, your hot wallet must be linked to the internet.
Cold wallets are physical devices that store your cryptocurrency offline. Although cold storage wallets do not provide access to as many coins as hot wallets, they do provide you with the highest level of protection for your investment.
Place Your Order.
It's time to position your first order to buy Tether after selecting a wallet and financing your brokerage account. Your crypto broker will likely provide you with a variety of order options similar to those available when purchasing a stock, allowing you to monitor the price you pay for and coin. 
Limit orders tell your broker that you want to buy a certain amount of Tether coins at a certain price. You might, for example, place a limit order to buy 100 Tether at $0.99. Your broker can only fulfill your order if each coin can be purchased for $0.99 or less. Your broker will not fill the order if the price increases above $0.99. 
How to Buy Tether on Binance

?
You must first have USDT or Tether in order to trade on the Binance market. Using your credit card to purchase Tether from Cointral is one of the simplest and most convenient ways to do so and even if you do not know by searching, you can simply find out the way. You may begin trading on Binance by entering the USDT address that was given to you during your Binance registration in the relevant section. Although it is actually not possible to buy Tether with credit card, Binance provides the best way to buy one of the coins that can be bought with a credit card and then swap Tether for it with the best liquidity and lowest fees. This is one of the easiest ways to trade, buy and work with tether.
How to Buy Tether with Webmoney?
You can use any exchanger to convert Webmoney WMZ to Tether USD. You can get better exchange rates for the currency pair Webmoney WMZ to Tether USD. contact the exchanger's support service if you are having trouble exchanging currencies on their website or you want to get help to learn how to buy tether. 
We are fully aware that choosing the best way of investment can be very challenging but you need to determine if tether would work for you or not. The way of buying it is another thing you have to decide. These are fully up to your background knowledge, the area you are living in and its rules, don't forget to consider all the aspects before actually taking any steps.