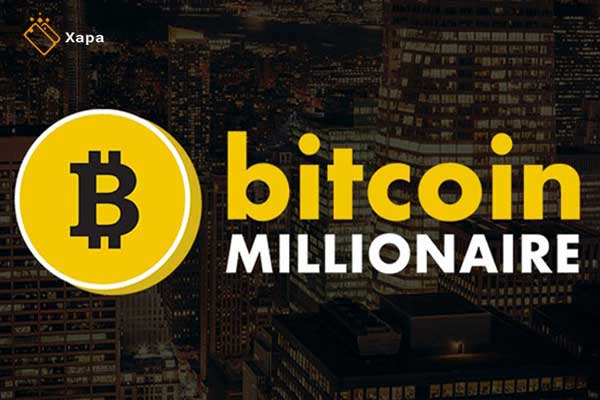 The cryptocurrency field has grown dramatically since cryptocurrencies like Bitcoin Dogecoin , Chainlink etc. created the cryptocurrency revolution in 2009. As per the Dash value prediction and Bitcoin price chart, Bitcoin alone has a market value of more than $ 199 billion, and more than twenty other digital assets have a market value of more than $ 1 billion. As a result of this astonishing growth, several early adopters, pioneers, and builders have now become billionaires and joined the ranks of the wealthiest people in the world.
However, due to fluctuations in bitcoin and other cryptocurrencies, any wealth held as cryptocurrency assets can fluctuate sharply, so it is challenging to pinpoint billionaires at any given time.
There are probably few anonymous bitcoin billionaires. As of November 2020, seven bitcoin wallet addresses hold more than $ 1 billion, according to BitInfoCharts. Two of these wallet addresses are cold wallets owned by Binance and Huobi exchanges.
Of course, intelligent bitcoin billionaires may have split their fortunes between several addresses, such as the famous Winklevoss twins. Of course, according to recent reports that Bitcoin has improved the performance of a portfolio, there are likely to be other billionaires who own more bitcoins than the wealthy. But in this article, it is the situation of people who have gained their wealth from cryptocurrencies. Well-known Bitcoin billionaires not only invest but also operate cryptocurrencies by establishing large Bitcoin companies or trading platforms.
Billionaires who Own Bitcoin
Satoshi Nakamoto
Who is Satoshi Nakamoto? This question is worth one million bitcoins because Satoshi himself is at the top of the list of rich bitcoins. Although the answer to this question is not clear, we know that the inventor or inventors of Bitcoin chose Satoshi Nakamoto to remain anonymous. Satoshi created the decentralized marketplace of cryptocurrencies with the publication of the original Bitcoin article.
How much bitcoin does Satoshi have? Estimates for this figure are very different:
The study states that Satoshi has mined between 1,000,000 and 1,600,000 bitcoins.
BitMex estimates Satoshi's assets at between 600,000 and 700,000 bitcoins.
In 2013, Sergio Lerner of CO estimated the number of bitcoins mined by Satoshi at around 1 million (980,000 to be exact).
Coin Call estimates that Satoshi has mined 1,148,000 bitcoins.
If the price of Bitcoin rises at the same rate (about four times the growth in the last two years), the value of Satoshi coins will make him the wealthiest "person" in the world in a few years. However, this is based on a wide range of hypotheses. We do not know if Satoshi is a person or a group of people. We also do not know if he still has access to the private keys of these coins.
The coins mined by Satoshi have not been spent, but that does not necessarily mean they are not available. Unless a transaction is made using these primary addresses, there is no way to know if someone has private keys.
Vitalik Buterin
Vitalik Butrin, best known for founding the Ethereum project and Bitcoin magazine, is a Russian-Canadian programmer and inventor who is one of the richest in Bitcoin and the world of cryptocurrencies. At the age of 17, he learned something about Bitcoin from his father, which led to his interest in blockchains. He soon wrote the original article for Ethereum and later dropped out of university to focus full-time on the 2014 Thiel Fellowship project.
Forbes Magazine estimated the net worth of Vitalik ciphers on January 19, 2018, at about $ 400-500 million. Vitalik has spent its time and resources on a wide range of meaningful projects such as Omise Go (decentralized exchange), the Institute for Machine Intelligence Research, and the Internet Archive.
Joseph Lubin
Joseph Lubin is a Toronto-based Canadian entrepreneur. Before joining cryptocurrency, he was the CEO of Goldman Sachs. Not only did Joseph help establish Ethereum, but he also founded the companies EthSuisse and Consensys. Consensys is a leading technology company in the blockchain with more than 900 employees. Forbes magazine estimated the net worth of Joseph on January 19, 2018, at about $ 1 billion to $ 5 billion.
Anthony Di Iorio
As an early acceptor of Bitcoin, Anthony Di Lorio founded the Bitcoin Conference in Toronto in 2012. He met Vitalik Butin at the event – and helped fund the development of Ethereum's initial database.
"I was looking for alternative ways to look at the economy, and I started learning about money. "All libertarians are attracted to this perfect money."
Anthony later helped other emerging projects such as Jaxx and Decentral. Forbes estimated the net worth of Anthony cryptocurrencies at around $ 750,000 to $ 1 million on January 19, 2018.
Chris Larsen
Another bitcoin rich man is Chris Larsen. As an angel manager and startup investor in startups, Mr. Larsen began his industrial projects related to financial processes. In 1996, he founded E-Load, which he sold nine years later, amid growing concerns about a recession in 2005. In 2006, he established the Prosper Marketplace, the first peer-to-peer lending market in the United States. Larsen served as CEO until 2012.
He then went on to work with Ripple Labs Inc. and subsequently developed Ripple. Forbes named Chris Larsen one of the 400 wealthiest people in the United States in October 2018, with about $ 2.1 billion. He is estimated to own approximately 5.2 billion Ripple coins.
Brad Garlinghouse
Before joining Ripple, Brad Garlinghouse, CEO of Ripple, was CEO and CEO of Hightail (Cloud Sharing Service) and played vital roles in AOL, Yahoo, Silver Lake Partners, etc. He played with other companies. On January 19, 2018, Forbes estimated the net worth of brad's bitcoins at about $ 400 to $ 500 million.
Charles Hoskinson
Charles Hoskinson in Colorado is a tech entrepreneur and mathematician who specializes in cryptography and is one of the wealthiest bitcoins. Hoskinson was the CEO of Ethereum for a short time before leaving the company and the rest of the board. He then co-founded IOHK. The IOHK was an engineering company that created blockchains for academic institutions, governments, and corporations.
Charles and his team, Cardano, designed and developed a third-generation blockchain through IOHK. As of January 19, 2018, Forbes estimated Ramsar Charles's fortune at $ 500 million to $ 600 million.
Charlie Lee
Charlie Lee, better known as Satoshi Lite, was one of the early adopters and promoters of bitcoin trading. He is a computer scientist and serves as the CEO of the Litecoin Foundation.
Charlie worked for Google before he met cryptocurrency. He wrote the source code for Chrome OS on Google. In October 2011, he publicly launched Litecoin as "silver" for Bitcoin gold. His intention with Litecoin was to use it for smaller everyday transactions that were not easy to pay with Bitcoin.
In December 2017, Charlie sold the company due to a conflict of interest as CEO of the Litecoin Foundation. He has been widely criticized for selling Litecoin during its heyday. He reportedly has about 200 coins.
Daniel Larimer
Another bitcoin billionaire is Daniel Larimer. As a software developer and enthusiast of cryptocurrencies, he has been involved in many notable blockchain projects over the past few years. He founded the BitShares project in 2014, founded Steemit in 2016 with a blockchain-based social platform, and is Block. One's Chief Technology Officer.
Block. One is a very high-budget blockchain-based startup. Larimer also invented the DPOS algorithm, and Graphene technology is one of his inventions. Net Forbes estimated the value of Daniel's Bitcoins on January 19, 2018, at about $ 600 million to $ 700 million.
Brendan Blumer
Brendan Bloomer became interested in virtual assets from an early age. At the age of 15, he founded the Gamecliff website, a platform for gamers to buy and sell accessories such as weapons. The company was later sold, and Brendan set up several other technology startups.
Brendan, one of the wealthiest young people in bitcoin, met Dan Larimer in 2016. Together, they founded Block. One and launched the EOS.IO project – breaking records for the most money raised from an ICO in the meantime. Forbes estimated the net worth of Brendan's Bitcoins as of January 19, 2018, at around $ 600 million to $ 700 million.
Conclusion
In the Horon Blockchain list was introduced as the fastest growing industry. In 2018, the value of the cryptocurrency market fell by more than $ 600 billion. "While the value of cryptocurrencies has fallen over the past year, a number of businesses have started to grow," said Rupert Hogorf, chairman of Huron. Many billionaires from other industries have already started investing in China blockchain technology.
Many billionaires have been dropped from the list, with the Winklevoss twins raising more than $ 1 billion in bitcoin at the height of the cryptocurrency boom, which has lost much of its capital as bitcoin rates fall.
If you are interested in investing in bitcoin by reading this article, we suggest you read also the article " the 5 secret messages on Bitcoin blockchain ".