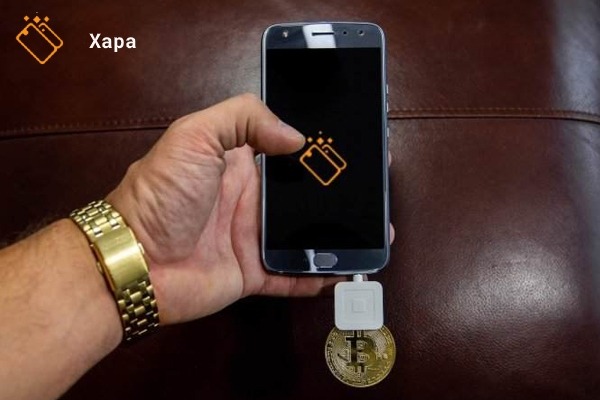 Wallets are used for storing users` assets, but wallets are no longer only physical. There are different types of wallets that allow crypto holders to keep their funds safe. As more and more users revert from fiat to crypto, the need for a fast, simple, and secure way to store and manage cryptocurrencies has become vital for the development of the crypto ecosystem. With the progression of technologies, mobile phones have become an essential part of the modern lifestyle.
Android is the most popular mobile operating system worldwide, with over 70% of all mobile users relying on Android for their daily tasks. IOS users, on the other hand, comprise 26.53% of the total mobile phone market share. Xapa Wallet is available for both mobile operating systems allowing users to store, send, receive, and swap Bitcoin from their devices in and out to all other Bitcoin supported wallets.
Bitcoin Wallet Explained
A Bitcoin wallet ensures all Bitcoin is safely stored and enables various operations like sending and/or receiving Bitcoin, making payments with merchants, and swapping between different crypto assets such as Ethereum, Litecoin, and others. Android Bitcoin wallets have become an essential part of the way users interact with the best performing cryptocurrency to date.  
Software wallets, especially those, designed for Android or iOS, have come a long way since their first versions. Xapa Wallet enables Android and iOS users to manage their Bitcoin, as well as several other cryptocurrencies, including Ethereum, Ripple, Litecoin, Monero, Zchash, and Litecoin.  
Xapa Wallet also has a web version which is due to be released soon and will be working in conjunction with the mobile applications. The web and mobile version will synchronize instantly, which is expected to further enrich the user experience. Users can access their Xapa Wallet from virtually anywhere, as long as they have an Internet connection.  
Android And iOS Bitcoin Wallet
Also, Xapa Wallet grants instant Android and iOS in-wallet asset exchange. Users can instantly swap Bitcoin for Ethereum, for example. Each individual wallet is equipped with a QR code, which simplifies the way users send and/or receive crypto funds.  
Security-wise, Xapa Wallet implements a state-of-the-art security mechanism, combining SSL security, as well as pin code and two-factor authentication for login on the mobile app. Xapa Wallet also uses private key encryption, which grants no private key leakage outside Xapa Wallet's vault. Encryption also applies to each wallet, which further enhances the security features. Also, all transactions undergo encryption by the most complex algorithms.  
Xapa Wallet's main mission is to provide custody services to people who have the desire to keep and track down price fluctuations for cryptocurrencies on the markets. In doing so, Xapa Wallet simplified the onboarding process, which requires a simple registration and confirmation via email. After that, the process of adding, storing, and exchanging cryptocurrencies happens entirely inside the app and with a few simple clicks.