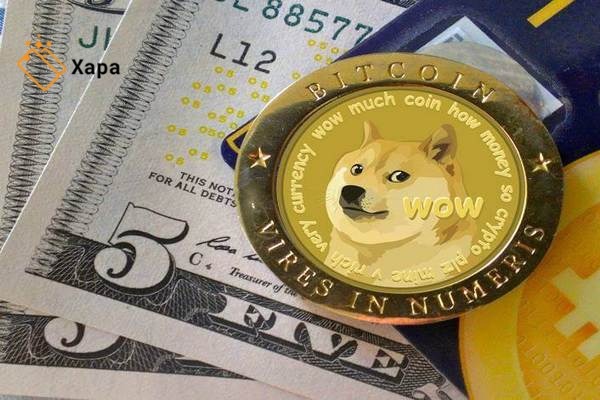 The world of cryptocurrencies is evolving constantly, and the ways of exchanging digital assets have become essential for modern-day asset management. Exchanging usually takes place on specialized exchange platforms, but nowadays you can also exchange your favorite assets inside digital wallet apps.
About Dogecoin
One of the most interesting coins nowadays is Dogecoin, created in 2013 by Billy Markus and Jackson Palmer, and based on the popular "Doge" Internet meme, featuring a Shiba Inu on its logo. Dogecoin is aimed at the less-hardcore Bitcoin enthusiasts and meme fans. The coin also gained popularity as Tesla CEO Elon Musk showed his support for the coin several times.
About Xapa Wallet
Xapa Wallet supports a wide range of cryptocurrencies in an all-in-one solution for storing, managing, and exchanging top cryptocurrencies. Recognizing the need for fast, secure, and transparent custodial services, Xapa Wallet introduced several services, which all run as part of the application. For instance, Xapa Wallet grants users the ability to store and track the performance of their crypto assets. Xapa Wallet supports cryptocurrencies like Bitcoin, Ethereum, Litecoin, Dogecoin, Dash, and other ERC-20 tokens.
Exchange Dogecoin To Bitcoin
Users can store and exchange Dogecoin directly into the iOS or Android app, or through the web interface. Registering for Xapa Wallet's custodial services takes only a minute. Mobile users can download Xapa Wallet's Android or iOS apps from either Google Play or Apple's App Store. After downloading, the way to set-up a Dogecoin wallet is very straightforward. First, users have to create the corresponding Bitcoin and Dogecoin wallets, simply by clicking on the "Create wallet" button in the app. After the Dogecoin wallet creation, users are eligible to store and/or swap Dogecoin directly in the app.
Exchanging crypto assets is one of Xapa Wallet's main features. Users can exchange their cryptocurrency without the need for leaving the app. All that users have to do is to create the corresponding wallets. Under the "Exchange" tab, users can swap between the currencies instantly, without dealing with crypto exchanges. The swapping happens almost instantly, as Xapa Wallet integrated state-of-the-art API connections that automatically synchronize and exchange the assets. Users simply need to choose their Dogecoin wallet as a source and their Bitcoin wallet as a destination. With a click on the "send transaction" button, Dogecoin converts to Bitcoin.
Security
Apart from the exchanging service, Xapa Wallet also supports vast security options like encrypted payments via complex algorithms, as well as strong private key cryptography. The web interface is internationally secured through a Cloudflare SSL connection, while both of Xapawallet's Android and iOS wallet apps are further enhanced in terms of security with a personal pin code. All platforms support two-factor authentication, which further increases the overall security of the wallet platform.
Also, Xapa Wallet has a 24/7 support desk and a robust ticketing system if any problems during the operation of the web client or mobile apps occur.