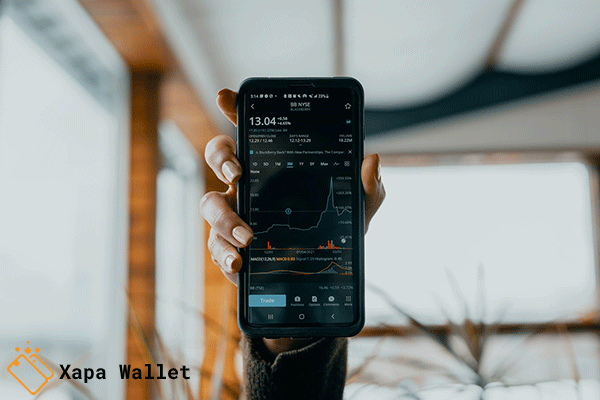 Dogecoin, the abbreviated DOGE, is a blockchain-based cryptocurrency that was originally made for fun, but now has a market value of several hundred million dollars. In this article, you will first read the story of the origin of this funny cryptocurrency and then we will have a brief overview of its price history. In the end, you will get acquainted with the best Dogecoin wallets and learn how to buy them.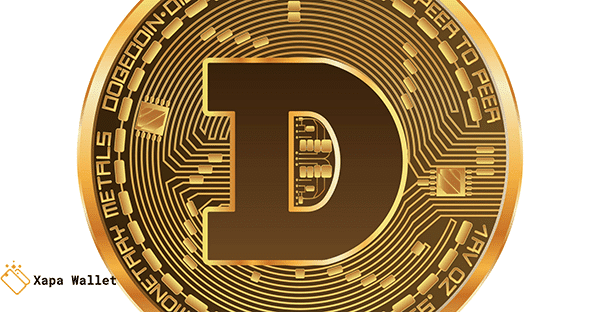 It is interesting to know that the interest in this cryptocurrency is very high among users and this interest can be due to the almost good ranking of this cryptocurrency in the cryptocurrency market and also it's the very low price that many people dream of getting rich and invest in it. he does. But it's not all about investing; Some people like Dogecoin because of himself and the purpose behind it.
Dogecoin History
In 2013, Jackson Palmer, product manager, and data analyst at Adobe in Sydney, Australia, decides to joke about the ever-increasing number of cryptocurrencies. So, he jokingly posted on Twitter that he had invested in a new cryptocurrency called Dogecoin, which could become one of the best cryptocurrencies in the world. But in fact, there was no cryptocurrency with this name at all!
In December 2013, Palmer launches a site called Dogecoin and posts a photo of a dog with a dog on its homepage. It was also mentioned in a text on this site that if anyone wants to make Dogecoin a reality, contact him. At about the same time in the United States, a programmer named Billy Marcus was programming and building his exclusive cryptocurrency. Kevin and a similar mining turned from a joke into a reality.
On December 25, 2013, the first theft of DOGE coins occurred on this date. During this robbery, millions of Dogecoins were stolen through a Dogecoin wallet hack.
In January 2014, Thanks to the Internet and social media, Dogecoin quickly gained popularity and formed a large community around the world. The market value of Dogecoin reached $ 60 million in just one month. On this date, Dogecoin's trading volume for a short time was even higher than Bitcoin (and other cryptocurrencies).
December 2019 – At the time of this writing, the market value of the Dogecoin is over $ 280 million and it is ranked as one of the 30 best cryptocurrencies in the world.
How does Dogecoin work?
Dogecoin is a fork on the Luckycoin network, which is itself a fork on Litecoin and finally a light fork on the Bitcoin blockchain. Dogecoin is mined exactly like Bitcoin and Light Coin, and like them uses the Proof of Work (PoW) algorithm.
Late 2014 saw the merger of Litecoin and Dogecoin hard fork mining. Another hard fork, the Dogethereum, was introduced to the Bitcointalk community in 2018, of which little information is available. Dodge Triumph is one of the first TrueBit tests on the Ethereum network.
Dogecoins are not expensive and the main reason is the unlimited supply of Coins. Unlike most digital currencies, the amount of Dogecoins available is unlimited. Therefore, its price is unlikely to increase significantly compared to other cryptocurrencies such as Bitcoin and Light Coin, which are limited in supply.
On July 11, 2018, the number of Dogecoins offered was 115,239,765,321 DOGES, which reached 119,115,609,784 on April 19, 2019. The highest price of Dogecoin cryptocurrencies has been $ 0.017741, which reached this amount on January 7, 2018. According to statistics at this date, the market value of these cryptocurrencies is reported to be over $ 2 billion. According to cryptocurrencies exchanges, more than $ 20 million is spent daily on Dogecoin transactions around the world. The performance of the Dogecoin network is very similar to that of the Bitcoin blockchain.
What is Dogecoin used for?
We said that Dogecoin fans, who call themselves Shibes, do a variety of things, including philanthropy. Now that you are familiar with the Dogecoin cryptocurrency, it is best to know what this popular cryptocurrency is used for. Some examples of this work are:
In 2014, the Dogecoin Fans' Association donated more than $ 50,000 to the Jamaican shooting team to compete in the Sochi Winter Olympics.
• On World Water Day 2014, the Dogecoin Fans Association donated more than $ 30,000 to build a well water treatment plant in Kenya.
In 2014, the Dogecoin Fans' Association sponsored a $ 55,000 donation to Josh Weiss at NASCAR Motor Racing.
Dogecoin has many fans on various social networks, including Reddit, who send DOGE to each other to produce good content. They also use the association to raise money for charitable purposes. Dogecoin charities on Reddit include DogePizza and Socks for the Homeless.
What is Dogecoin Mining?
Nodes receive a Dogecoin reward for the services they perform (transaction verification and verification), a process called Dogecoin mining or mining. Dogecoin mining is an operation that individuals receive as a DOGE reward for checking and verifying network transactions. The current Dogecoin network mining bonus is 10,000 DOGE per block.
This is done based on the Proof Of Work algorithm; This means that you have to do some work to do this, which becomes more difficult every year. You must solve a complex mathematical problem. This operation cannot be performed by humans, so mining devices must be used. You will have two options for mining Dogecoin cryptocurrencies:
1. Individually
2. In partnership with the use of mining pools
The mining pool refers to miners (different people) who share the processing power of their computers and mining devices to increase the chances of hash blocking and ultimately reward the network in less time.
You can use different devices to mine Dogecoin. These devices include the following:
• Computer processor (CPU)
• Graphics card (GPU) such as SAPPHIRE Pulse Radeon RX 580 – Nvidia GeForce GTX – ASUS RX Vega 64
• Use of ASIC mining devices such as Innosilicon A2 Terminator – Bitmain Antminer L3 – BW L21 Scrypt Miner
Dogecoin Price History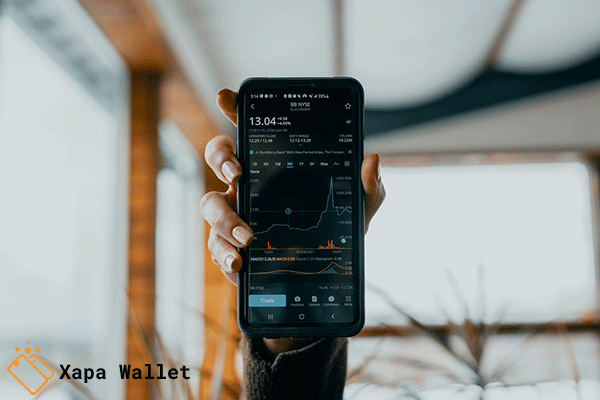 Dogecoin, the abbreviated DOGE, is a cryptocurrency, or form of digital asset, with a market value of about $ 6.58 billion, ranking 14th and accounting for 0.41% of the total market.
The Dogecoin cryptocurrency started trading in 2013 with an initial price of $ 0.000299. Dogecoin's success today was far from expected. Increased demand for these cryptocurrencies led to a shorter volume of transactions in 2014, even more than Bitcoin. In 2018, with the popularity of digital currencies and their increasing popularity, Dogecoin was able to place itself in the list of top 20 digital currencies. Dogecoin experienced its highest price to date on January 7, 2018, at $ 0.017222.
Dogecoin is currently trading at $ 0.051776 per unit and its daily trading volume is $ 970.79 million. Prices have risen 0.69% in the last 24 hours. The highest price for Dogecoin on February 8, 2021, was equal to $ 0.08, which is currently 39.75% lower than then. The number of Dogecoin units in circulation will be 128.66 billion and the total number of units will be 128.66 billion. Currently, the most active exchange in which Dogecoin trades is ZG.com with 8.51% of the daily trading volume.