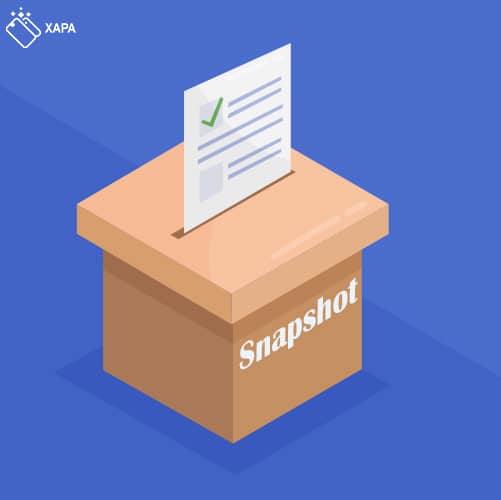 Crypto projects are always in search of new ways to disrupt almost everything around them from finance, to art, to aerospace to games, food and etc. After all, it is what they do best. Crypto has most recently, been busy changing how communities take part in forming companies.
In this guide, we are going to explore how the decentralized voting system Snapshot is assisting decentralized businesses enable their users and customers around the world play a significant role in a project's future.
Let us get started with the most fundamental question.
What is Snapshot?
Snapshot is a decentralized voting system, a place where different projects are allowed to create proposals, on which people vote, using cryptocurrency. In the industry, this whole process is called 'vote signaling'. Traditionally, in order to vote using cryptocurrency, one would normally have to pay an extra fee to get the currency move from one wallet to another. But well, that is not the case with Snapshot since it uses a decentralized storage network called IPFS. Snapshot does not use on-chain verification and thanks to IPFS, votes require no fee.
Hosting more than 1,000 project proposals, Snapshot is a great tool for decentralized organizations (DAOs), especially those that care about their audience's experience with blockchain technology.
How does it work?
It is not complicated at all. Companies must have an existing profile on the Ethereal Naming Service (ENS) first. They then need to add a record on the service, in order to make votes viewable at that address.
Now, in order for users to be able to take part in a poll, all they need is a wallet address with the required cryptocurrency. Users can vote on open proposals by simply connecting their wallet to Snapshot's website.
What makes it so special?
In order for this sort of polling to be conducted, cryptocurrency projects would normally need to create the infrastructure themselves, using methods that are not decentralized. There is no wonder why Snapshot is so popular, considering the fact that these methods can be taken over by inconsiderate parties and are also time-consuming.
Snapshot does not send the transactions to a blockchain. Instead, it allows projects to search for, and ask their most committed members to make decisions. Again, thanks to the
IPFS network, Snapshot creates and stores votes to register how members reacted to a particular poll using a blockchain. These votes are made available via an interface, making it easy for the vote creator to keep track of everything that is going on.
Follow us on social media and stay tuned for more!