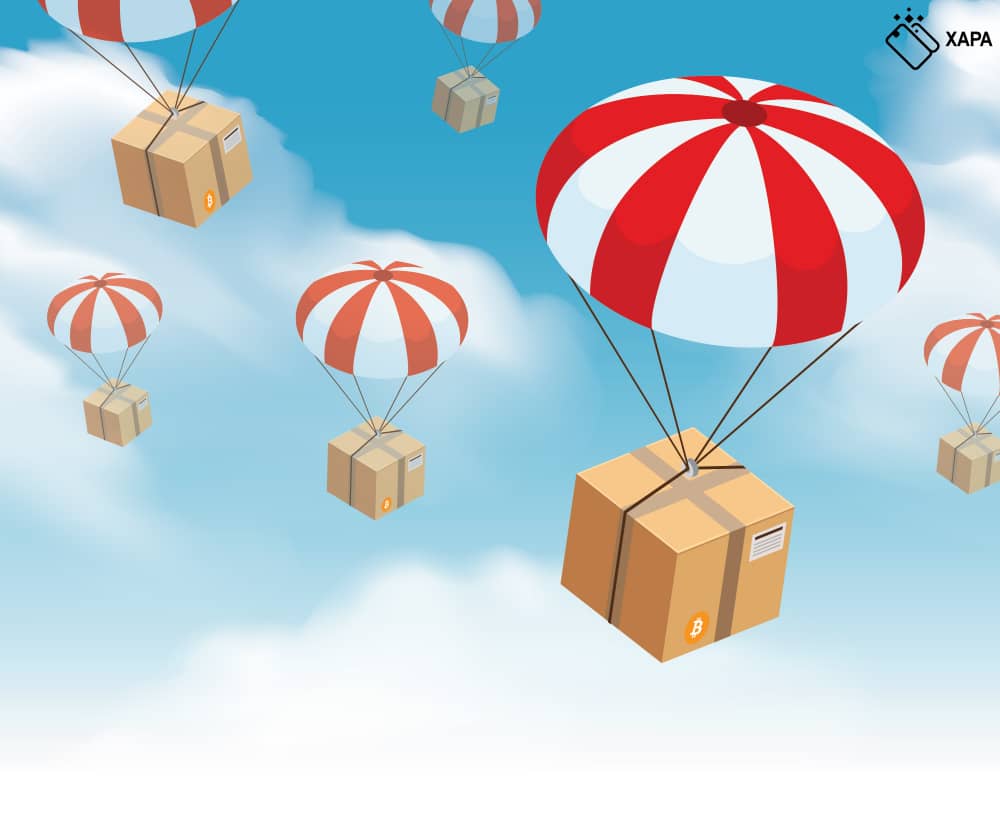 There are a lot of ways for a project to attract users. In fact, they live solely on their ability to do so. The same applies to projects in the crypto space. That being said, the crypto space offers a unique advantage to blockchain projects and allows them to use the tokens they create in order to attract users and encourage them to start using their products. One of the ways a project can do this is via Airdrops. Let's see what they are and how they work.
What are Airdrops?
A cryptocurrency airdrop is used as a means of distributing free tokens among masses of crypto communities including investors and potential users in an attempt to encourage crypto adoption or to promote awareness of a new currency. A very bold example is El Salvador, which airdropped each of its citizens $30 worth of Bitcoin last year in order to promote the uptake of the currency.
Airdrops can be used for a number of different purposes; they can be used to create excitement around a project or a currency, motivate new users to help the project grow, identify investors that are open to new products or services, or reward loyal customers.
There are two types of airdrops: Announced and Unannounced
  In an announced airdrop, tokens are released in a fixed date and time frame. Announced airdrops are typically used to encourage adoption.
  In an unannounced airdrop, tokens are sent to randomly selected wallet addresses without the owners knowing where they came from. Unannounced airdrops are typically used to surprise users.

Airdrops are becoming increasingly popular, and so are concerns regarding their effectiveness in building an active community. To be honest, there is some truth to that as some users do little to distribute to and maintain the network after the buzz wears off. However, despite the fact that many users are believed to have little care for the projects, and trade all the tokens for money, airdrops have proven to be quite useful to many projects. Take Uniswap as an example, they sent 400 UNI tokens to affiliated addresses in September 2020, when each token was worth around $4. In less than a year, in May 2021, the tokens were sold for nearly $45 each.
Also, other big projects like Binance, one of the world's largest cryptocurrency exchanges, and Dfinity, a smart contract blockchain project used airdrops to raise awareness, with Dfinity giving away $35 million worth of tokens in only one airdrop.
Follow Xapa on social media and stay tuned for more!